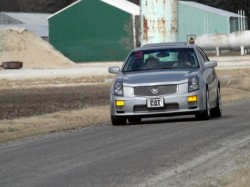 Time Speed Distance (TSD) rally, also known as road rally, is a competition in which teams consisting of a driver and a navigator attempt to complete a set of route instructions at a specified speed. TSD rallies take place on public roads and follow all road laws. The challenges in rallying are 1) not getting lost and 2) maintaining the exact specified average speeds in order to arrive at checkpoints at exactly the right time.
To learn more about the rules used on CCSCC rallies please read our Rally Code: Click Here.
Registration Info and Minor Waiver
The entry fee for all CCSCC rallies is $20.00 per team. We recommend that you register close to the time registration opens. This will give you time to do the paperwork including certifying that your vehicle's/driver's insurance meets the appropriate state's standards, that the driver has a valid license, that your rally vehicle is being used with the permission of the owner, is in safe operating condition, is on the road legally, and that all its operational items such as lights, turn signals, brakes, horn, tires, mirrors, seat belts, windshield wipers and windshield washer are in proper working order. It will also give you time to read the rally's general rules and to talk to other rally participants. This last is especially important if you've never run a rally before. Minors need a fully completed parental consent form: Click Here.
Don't Have a Driver or Navigator?
If you don't have a partner to drive or navigate for you for any of these events just come by yourself. At almost every rally there are folks who come alone then team up with someone else to run the event. If you are lucky you'll have the chance to team up with someone who has some rally experience. Sometimes that increases your chances of winning a trophy. If you're only slightly less lucky you'll get to run with someone who has no rally experience and have twice the fun as you discover what rallying is all about. At the very worst you will get a chance to work some of the checkpoints and see how everyone is doing as the event progresses.
2017 Rally Committee
| Position | Name |
| --- | --- |
| Chair | Mike Blackwelder |
| Steward | Jonathan Flora |
| President | Pete Stynoski |
| Vice President | Eric Ballinger |